INTERNATIONAL FAMILY PSYCHOLOGY TRAINING
2 DAY WORKSHOP AT Institut f Kind Jugend u Familie Dr Philip Streit e.U.Graz, Austria. Invited by Dr Philip Streit and Professor Dr. Roswith Roth.
Workshop Program: Friday 8th & Saturday 9th November 2013; Presented by Dr. S. E. Neil and Dr. Robert Silverberg
The Family Chessboard: A Multicultural Therapy for Exploring Family Values and Systems
Dr. Sandra E. S. Neil, PhD, FAPS and Dr. Robert L. N. Silverberg, MD, FAAFP
ABSTRACT
This technique was devised by Dr Sandra Neil and Dr Robert Silverberg to adapt Satir's notion of "sculpting" as a vehicle for change, to clinical settings where physical movement of the family members is limited, impractical, or undesirable.
Clinical use of Satir's methods of sculpting in family therapy is sometimes restricted: involvement of family members requires a larger room and sufficient numbers of people to represent important family members.
This adapted technique allows one or all members of the family to be symbolically represented in a complex three dimensional "chessboard and pieces" interaction, which uses language and the chessboard to make explicit the perceptions and rules of the family, and to understand family pain, triumphs, sibling bonds, and triangulations. Boundaries, roles, rivalries, friendships, loves, gender issues, and occupational issues can be projected, identified and transformed using this brief, intensive, and process-oriented method.
Each person participating in the experiential workshop will need a chessboard and chess pieces, and their own creative senses. No prior knowledge of chess is necessary; in fact, the game of chess itself is irrelevant to the experiential teaching of the Chessboard process.
The workshop will be treated as an experiential laboratory for change and individual development. Participants can expect to experience strong feelings in response to exercises and experiential work. The organizers of the workshop will require that all participants have given informed consent to, and are prepared to feel strong emotions during the workshop.
Fort- und Weiterbildung
Dr. Sandra Neil, Dr. Robert Silverberg (Victoria, Australia)
Das Familien Schachbrett
Dr. Sandra Neil und Dr. Robert Silverberg, zwei Top Therapeuten der australischen Szene,
vom Satir Center Australia haben mit dem
Familienschachbrett eine kulturübergreifende Methode zur Anwendung von Virgina
Satirs "Family Sculpting, Familienaufstellen" für Settings entwickelt, wo tatsächliches
"Stellen" nicht möglich, unpraktisch oder unerwünscht ist.
Sehr praxisorientiert gewinnen die TeilnehmerInnen rasch einen Überblick uber die
Techniken Virgina Satirs und wie diese auch ohne großen Raum und viele
AufstellteilnehmerInnen verwendet werden können.
Die TeilnehmerInnen brauchen für den Workshop ein Schachbrett und Schafiguren.
Kenntnis des Schachspieles ist nicht notwendig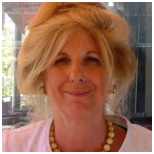 Dr. Sandra Neil ist Klinische Psychologin und Familientherapeutin mit über 40 Jahren Erfahrung mit Familien. Sie ist Gründerin und Direktorin des Satir Center in Australien.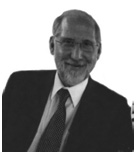 Dr. Robert Silverberg ist Mediziner, Psychotherapeut, Familientherapeut und Direktor des Satir Center in Australien.
Preis:
€ 240,- (alle Preise inkl. 20% MwSt.)
Ort:
Akademie für Kind Jugend und Familie
Lagergasse 98a, 8020 Graz
Anrechenbar als FB für Klinische und Gesundheitspsychologie & Psychotherapie.